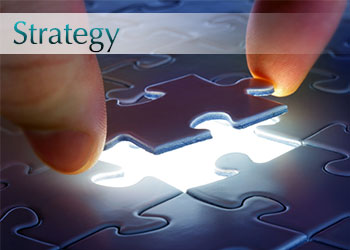 Your website is an online representation of your business, and now more than ever your website is the first impression and opportunity your business has to captivate, impress, and educate customers. POSH Media digital media strategists have the expertise and knowledge to help ensure your business has the proper representation that it needs online, and that your website has the marketing intelligence required to captivate leads and generate return.
A properly planned website considers the audience. POSH Media designs and concepts are strategically planned to encourage interaction, increase customer engagement, and create loyalty. Working one on one with you, our team will map out and create an online experience, taking into account how customers are going to use your website, how you can get the most out of those customers, and how we will properly push calls to action that matter.
Search Engine Optimization (SEO)
SEO is the process of structuring a web page so that it's found, read, and indexed by search engines in the most effective manner possible. This makes your website and its content attractive, relevant, and visible to search engines and web searchers. Why is this important? Consider what it would be like if no one could easily find your place of business, or even your telephone number. Most businesses could not continue for long in such a situation. A properly designed SEO strategy connects your business with your customers, increasing your online and in-store traffic while driving revenues. POSH Media delivers results by ensuring your business is accessible. Our monthly support plans provide the benefits of properly executed SEO services with accurate monthly reporting. The entire purpose of SEO is to ensure your business is easily accessible to your current customers while creating a completely new resource for finding and tracking new customers.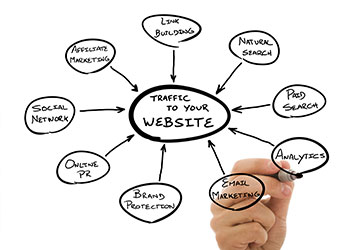 Search Engine Marketing (SEM)
SEM is a crucial part of every ongoing marketing strategy. It is an extremely valuable means of attracting and engaging new clients online. Through an analysis of your business, competitors, target market, and after reviewing what people are searching when finding your business, POSH Media will be able to provide you with a detailed plan and strategy for effectively marketing your business. With detailed monthly reporting, POSH Media monitors, tweaks, perfects, and updates your SEM strategy as needed to maximize your results. Ensure your website is accessible to your customers, challenge competitors, and drive your revenues with our SEM services. Driving business to your website is one thing; driving real customers to spend money with your company is another. POSH Media SEM strategies are proven to deliver results!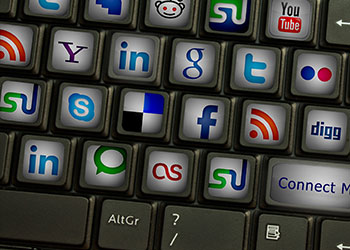 POSH Social Media
Social Media is mainstream marketing that businesses can utilize as a tool to attract, engage, and retain a growing audience of current and potential customers. Whether your business sells products or services, our social media marketing plans provide a unique opportunity to communicate with your target audience, showcase promotions, gather essential feedback, and provide an optimum means to streamline and focus your core product and service offerings. POSH Media social media specialists will devise a strategy to optimize your business either for internal maintenance or individual customized POSH Media support plans. We provide your business with an online voice, allowing your company to better engage and have the ability to communicate with an all new online community.
POSH Media Online Services
Web Design & Development
Keywords Research
Competition Analysis
Optimized Content Creation
Keywords Optimization
Startup Strategies
Setup & Activation Packages
Engagement Strategies
Lead Generation Strategies
Implementation Guidelines

Search Engine Optimization
Search Engine Marketing
Quality Back Link Creation/Link Building
Directory Submission Research
Submission to Search Engines & Directories
Blogging Strategy & Submission
Audits & Reporting
Marketing Campaigns & Strategies
Community Building Strategies
Blog Design & Maintenance

Social Media
Social Media Marketing Plans
Article Directories
Google Places
Social Media Maintenance & Monitoring
Google AdWords
Online Contests
Referral & Reference Programs
Loyalty Programs
Account Management & Upkeep